Endorsements
Success at anything will always come down to this: Focus and Effort. And we control both.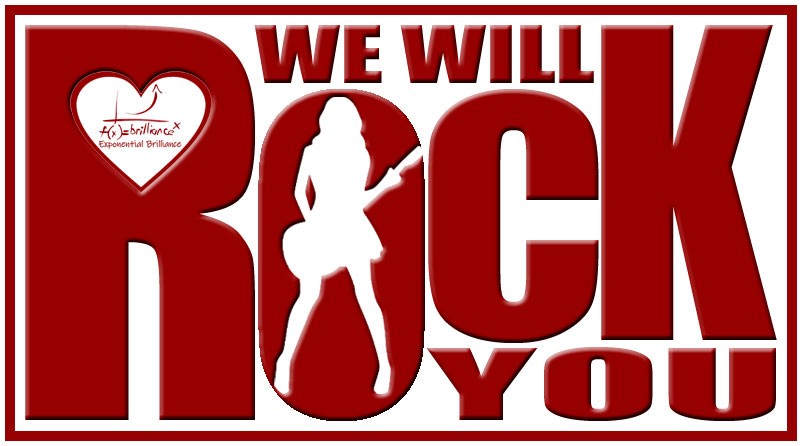 Whatever you do, do it well.
Do it so well that they would want to see it again and bring their friends!
Our valued clients' comments:


The BIGGEST thank you to team Exponential Brilliance for the quality of service provided by your company. I sincerely appreciate your efficient, gracious client service, the level of detail and accountability you have demonstrated and the professional manner in which you conduct business as a whole. The Exponential Brilliance Swift App creates a clear yet simple representation to understanding tax! Thanks for your efforts, Amanda! Thanks for always being available! Amanda Roothman is nothing but brilliant. The service was extremely efficient and seamless. I would highly recommend her services!
Rapide, convivial et efficace. Merci!
Honestly, I can only thank you, Marlise! - your service has been beyond par and your value to our business invaluable - THANK YOU! As always, simply the best! Thank you for your great service and amazing work ethic! Dankie vir julle ongelooflike diens! Ek love my tax consultants!! xxx Amanda is amazing. Thank you for the wonderful service. Your friendliness is a bonus! Excellent service and assistance with all my tax requirements. Thanks a million! As always, the professional service rendered by the #TaxDivas gives me peace of mind and I can always rest assured that I'm in good standing with Revenue Service. Thank you! It takes months to find a client and seconds to lose them.... not in my case, you girls are stuck with me forever plus one day! You are surely putting the "Brilliance" back in service delivery! Very fast, super friendly and exponentially efficient! Thanks Amanda! I can highly recommend the professional service rendered every time by Exponential Brilliance! Thanks so much for your help today! Fabulous as always, Amanda! Thank you Amanda and fellow #TaxDivas!! I found Amanda's service and efficiency excellent and would not hesitate to recommend her services! Marlise, I would be so lost without your wonderful input preparing our monthly donor reports for Elephants Alive. Thank you SOOOOOOO much for everything. You look incredibly beautiful and you are my superhero!!!
Thank you as always Amanda, for taking care of our tax and accounting matters. It is a huge weight off my mind knowing it is done and done correctly every time on time! Thank you so much for the unbelievable service! You are always right there when I need you. Amanda is amazing! Thank you for the wonderful service. Your friendliness is a bonus. Amanda, your service is very cordial, professional, fast, and efficient. Thank you!

#TaxDivas, you are awesome!!!! Your expertise, efficiency & commitment amazes me. You set such a high standard & are amazing role models!!!! Thank you for such amazing service! "You guys are flipping brilliant! I love how everything is stored in one place and so organised! So so happy that we made the move to Exponential Brilliance!" As always complete professionalism. Thank you for being so efficient. I highly recommend these #TaxDiva's! You Rock with your Excellence! Thank you very much!
Amanda - you and your team are amazing!!! You make accounting seem so effortless and you go above & beyond for your clients. You are an amazing example & role model. Businesses can learn so much from your ethos & commitment. We value you more than you can imagine. Happy New Year to you & your team from us at Square Bean.
"You are priceless - thanks Amanda! I appreciate your help, ALWAYS!" - Hilton Johnson, Compliance Hub. Thank you for another well thought out set of management accounts. Very well summarized and presented.

You make it look effortless! We want to say thank you for a job well done. Your contribution is highly valued! The business name says it all! Professional service without losing the personal touch, and have I mentioned life savers? Thanks for keeping onto of all my companies' taxes, we would be down the river without a paddle if it was not for Team Exponential Brilliance! As always thank you for your excellence, Amanda!! As always, an excellent management reporting presentation thank you very much Amanda! Thank you so much for all your hard work, support, patience and honesty. Thank you for your superb efforts, Amanda! This is greatly appreciated and as always, a great presentation!
Such amazing & efficient service. Amazing personal attention! Julle is die sonskyn op 'n koue Wintersoggend, die briesie in die snikhitte van Somer. Dankie vir wie julle is, en wat julle vir my beteken. Julle is die maanlig op 'n donker berg paadjie, die soet van 'n ryp appel. Dankie vir julle moeite in 'n moeilike wêreld.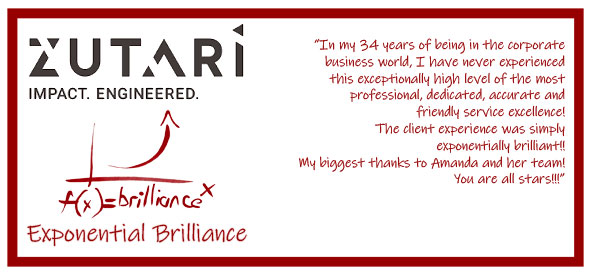 Thanks for being sooooo proactive! I am super happy with the outcome of my provisional tax calculation - thank you for all the pre-planning and then execution of it! It is so appreciated! Thank you so much! That was super efficient - as usual. Thank you, Exponential Team for superb service!
Thank you so much for assisting me with my expat tax. Amanda, you and your team are for sure outstanding in what you do. The most friendly people I know. Thank you, Team Exponential Brilliance for impeccable service..!! Thanks, Whizz Kid!! This Team of Girls Rocks!! Always on time, always willing to assist!!
Amanda and her team are by far the most professional team I have dealt with. Well done you guys!! Thank you for taking care of my income tax submission in such a professional manner!
Thank you for the great service in trying times. Once again thank you to Amanda and her team at Exponential Brilliance for everything they've done to make this process less stressful. Thanks as always for your great work! You're a ROCKSTAR! Thanks for all you help, you guys ROCK Great work as always thank you! BAIE BAIE dankie!!!!!! It is very rare that you come across a company and person of Amanda's work ethic, she has taken all the pain, stress and frustrations we hear about from other business out of this process. We appreciate everything the Exponential Brilliance has done for our company. Thank you Amanda Thank You for the prompt and excellent service received Best team ever Well done team! Prompt service indeed Brilliant thanks Thanks very very much for your professionalism and help! Thank you for the great service! A big big thank you for your assistance Thank you - you guys rock!!! Awesome thanks very much!!!!! Thank you very much for sorting out our UIF claims. Fantastic job Thank you!!! Endurance!!! Julle is regte staatmakers! Baie dankie! Thank you - so appreciate your efforts Excellent service as always You came through as always! Thank you. Most efficient and profesional service that I have experienced to date. Thank you very much! Thank u Amanda you rock u need wine Appreciate your ongoing, excellent service Great as usual Thank you so much superstars!!! Appreciated the exceptional service delivery! What a great client experience! Baie dankie vir uitstekende diens! Thanks for the incredible service! Thank you so much for your compassion and kindness. We are extremely grateful and will never forget. Julle is awesome!! As usual, thank you for your excellent presentation!!! Thank you very much for your help, Amanda! Amazing service! Thank you for not giving up! Great service and excellent as always. As always, your professional service leaves me with a fantastic client experience! I am very grateful for what you have done! You make my life so much easier when it comes to the financial side of my business. I am forever grateful! Thank you Exponential Brilliance, for going the extra lengths to always get the job done! Thank you Amanda and your team for your dedicated professional service. What a privilege to be working with you..! Excellent service once again, Amanda! Thanks so much!! Thank you so much for always just being there and assisting with everything! Baie dankie! Julle is amazing! Excellent service! A great big Thank You for your fast professional service. We are truly blessed and grateful. Excellent work. Thank you all for your exceptional service! A million thanks for exceptional friendly service! Vraiment incroyable ce que ces gens fabuleux peuvent réaliser. Maintenant c'est exponentiel! Not only Exponentially Brilliant but also Exponentially Efficient. Thank you, Amanda! "No complaint or suggestion - you never have to fix perfect!" - Justin Kopke - Evalex Intellectual Capital Management. Quick, driven and to the point - the world needs more of this!! We have received excellent service from Amanda Roothman, she always goes above and beyond. We appreciate everything you've done for us.
Excellent doing business with you, Amanda! Thanks so much!!! Julle is unbelievable! Thank you, beautiful Amanda and team for the most amazing service always! "Wine up" for all the good work always!!!! Brilliant! Thanks Amanda! Amanda, thank you for being awesome and brilliant! You guys rock! Amanda, thank you once again for your assistance with this. It has really helped me stay afloat through this dark times. With you on my side, 2021 will definitely be better! Thank you for the very professional service that you keep on delivering...! You girls are formidable! Dankie vir al jou harde werk en puik diens! Sal julle enige tyd aanbeveel! Thank you Amanda!! You have been amazing and so instrumental in helping us through the TERS journey! In my 34 years of being in the corporate business world, I have never experienced this exceptionally high level of the most professional, dedicated, accurate and friendly service excellence! The client experience was simply exponentially brilliant!! My biggest thanks to Amanda and her team! You are all stars!!! Julle is unbelievable! Liefste Amanda! Baie dankie vir jou ongelooflike werk en commitment. Jy is waarlik n Tax Diva! Thank you so much for always attending to all my tax matters so timeously and all the reminders too! I absolutely LOVE my #TaxDivas! A hundred thank you's Amanda! We are excited to finally have someone vibrant on our side!! Thank you for you brilliant, prompt and professional service! "I would like to thank Amanda for her patience." - Edith Makgopa, North West Education Department. As always...best service in the world! Thanks Amanda! You are the one go to person in my life that I'm never letting go off! Thank you Amanda!! It seems like excellence comes naturally for you! Thank you.. PS you are my favorite Diva!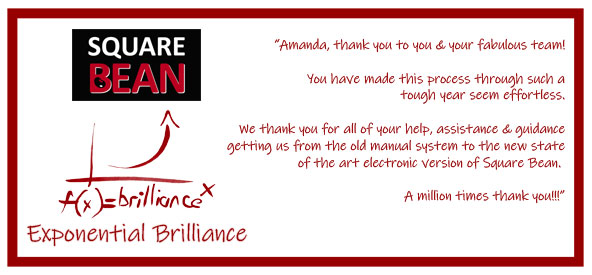 Thanks, Amanda, for making the Tax Process so effortless! Your method is very comprehensive and mindful!! Once again, an easy to use App and great personalised service from Amanda!
Baie dankie, Amanda, vir die ongelooflike diens en natuurlik geduld. Ek sal NOOIT self alles vir SARS kon saamstel nie. Jy is n Blessing! Weereens het jy jouself oortref Amanda! Sal jou dienste vir enige een aanbeveel!!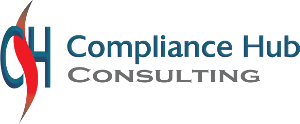 "On behalf of all at Compliance Hub we thank you for touching the lives of so many..." read more...
---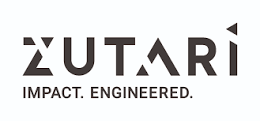 "Acknowledgement of Excellent Services Provided" read more...
---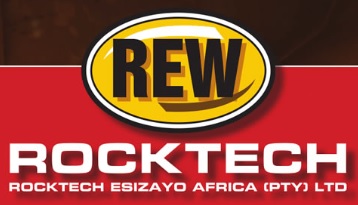 "We would have no hesitation in recommending your services to any business..." read more...
---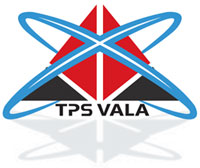 "You have also shown your absolute commitment to me and my company..." read more...
---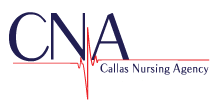 "I really would like to take this opportunity to celebrate..." read more...
---

"It is this attitude and commitment to their work that place them in the position of being a leading company in their field...." read more...
---

"I would recommend your services to just about anyone!" read more...
---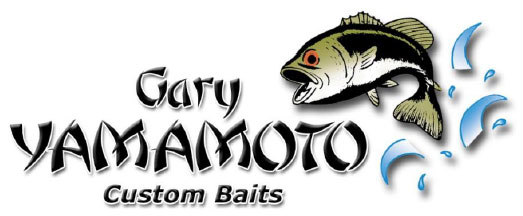 "Since 2011 you have always delivered a level of service which has been top level" read more...
---

"Bon Elegance Skoonmaakdienste sal julle beslis aanbeveel...." read more...
---

"Such compassion and kindness is rare to find and we are extremely grateful...." read more...
---

"Not once they have failed me, and they have always been on time..." read more...
---

"...a force to be reckoned with..." read more...
---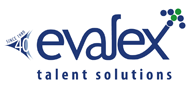 "...very seldom that one encounters such a passionate, driven and well informed enterprise..." read more...
---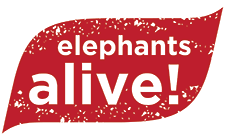 "I would like to thank Exponential Brilliance for their incredible assistance this past year" read more...
---
---